This post is also available in: Dansk
Alle fotos © Bente Steffensen og Uffe Damm Andersen, med mindre andet er angivet. Featured foto © Giselle Mangini
Morning gym in the park
On the last day of April 2019, we visited Parque del Bicentenario for the first time. The park is located just north of the city of Salta in Argentina. The weather was fine this Tuesday morning. There weren't many people this early in the day – besides from a group doing morning gymnastics to Luis Fonsi's giant hit Despacito. But that wasn't disturbing as we "slowly" moving to another part of the park. And actually, the song could be about birdwatching?!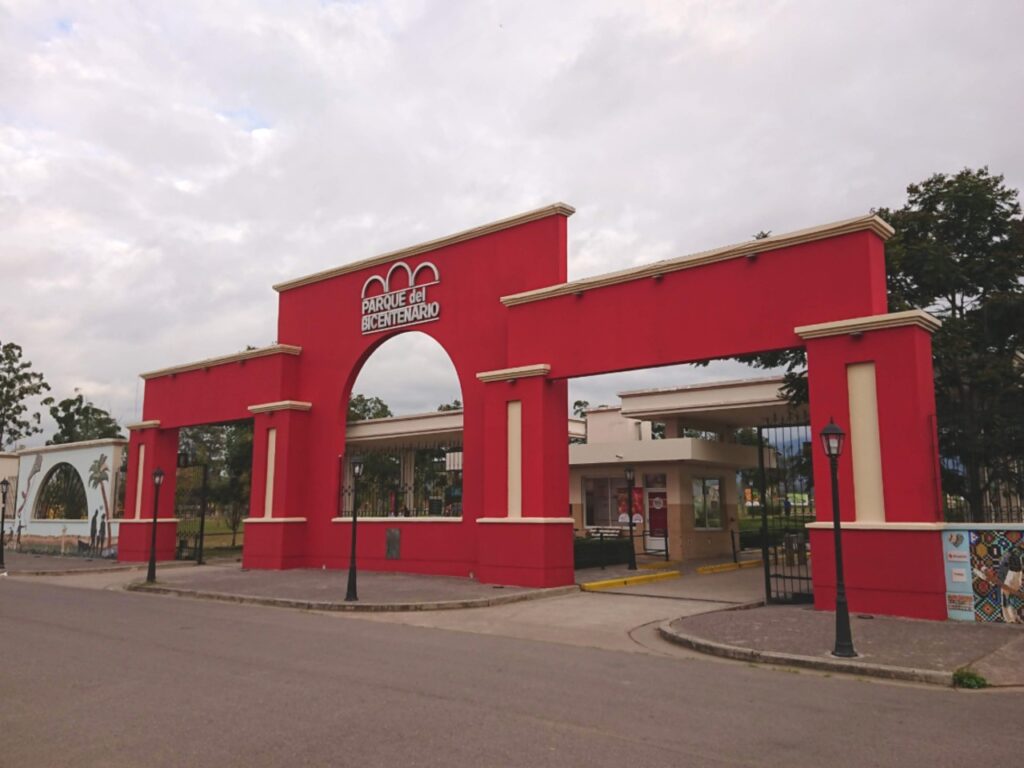 Three unidentified birds
During the six hours we spent in Parque del Bicentenario we observed and identified 51 species. We thought that was very good (see the eBird checklist: https://ebird.org/view/checklist/S55600087).
But we had also observed three birds that we could not identify.
It was some small brown passerines that were foraging in the vegetation at the small island in the lake. When they flew up in the vegetation, they showed a reddish-brown color in the wings. They didn't perch for long, and because of heat shimmer, it was hard to get anything out of them in the telescope.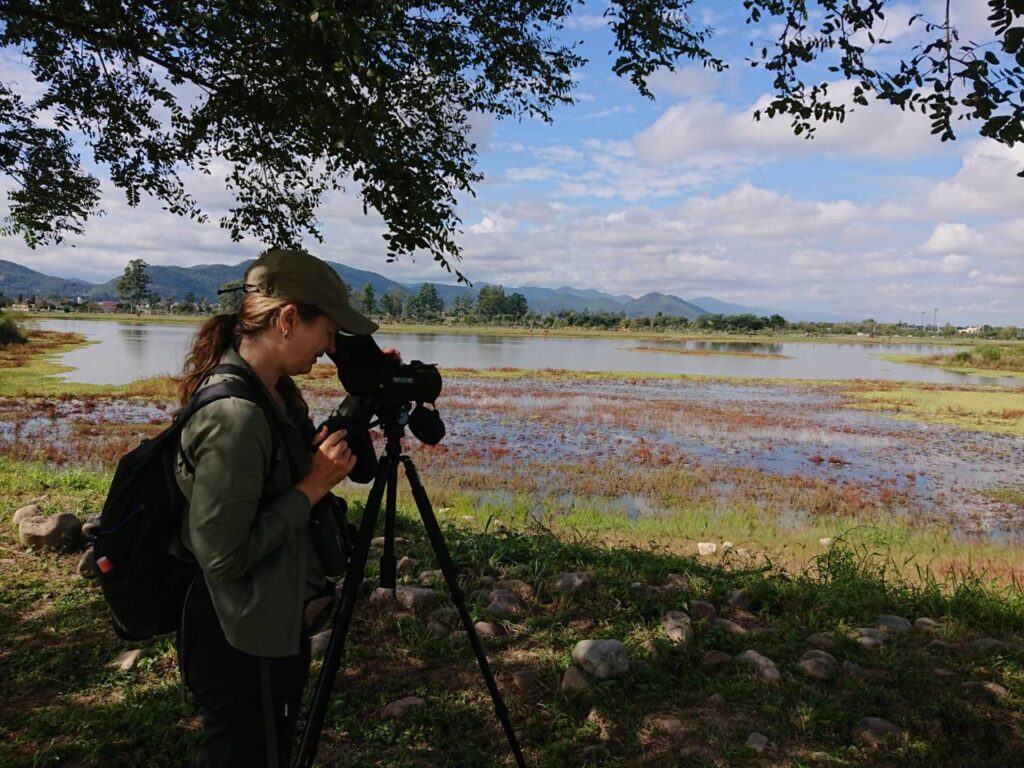 We couldn't find any birds that looked like them in the Aves Argentina App or in our field guide (Aves de Argentina y Uruguay), which we bought in a bookstore in Salta after a little language confusion where we were shown other "interesting" books.
We managed to get some documentation photos. The kind of photos you surely won't win prices for, but a documentation photo can be of great help in identifying a bird you have seen – or in excluding species.
The images we got of the three passerines were not very good, but we would check them later when we were back in the apartment in Salta. A computer screen is somewhat larger than the screen on the back of the camera, so with some luck we might be able to see more details and perhaps identify the birds based on images on the internet.
As a reminder to myself, I entered the following: Bird sp. (Aves sp.) 3 in the eBird app, and added the comment "got some very bad photos".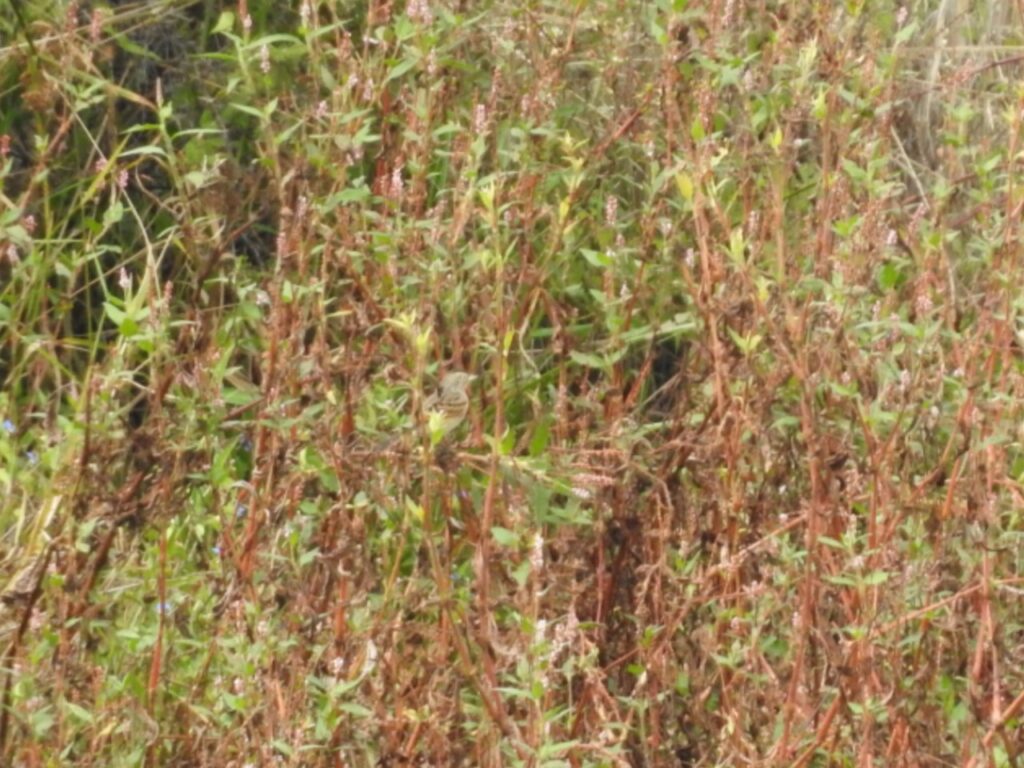 Placed in the "box" with unidentified birds
Despite searching the internet (including Neotropical Birds and HBW Alive), countless leaf throughs of our field guide and the Aves Argentina app, we couldn't get any species to fit with "our" birds. The closest, which had some similarities, was the Rusty-backed Monjita. But according to eBird, the species was not registered in the park! We mostly believed that it was a very common species we had seen. For now, we had to place them in the "box" with unidentified birds. A few days later we would participate in Global Big Day. We were going with some local birders and hoped they could help.
An oversight
The help came sooner than expected. I forgot to delete my entry of an "indefinite bird species" from the eBird checklist. I found out when I received an eBird-review email from Giselle – one of two local eBird reviewers.
"Arhh s…!". My first thought was that we had made a misidentification, or that I had made a typo and reported a very large number of a scarce species. But that was not why I was contacted. It was because of my entry of "three unspecified birds". Entering an unspecified bird cannot be used for anything, because it really just means that you have seen a bird! And that bird could be any of the 1000 species that exist in Argentina.
Embarrassing! I had forgotten to delete, what was just a reminder to myself before I uploaded the checklist to eBird. It was not meant to have been uploaded at all but it turned out to be very fortunate. Giselle offered that she could try to identify the birds we had seen if I sent her the pictures. She got the images, and then we waited in excitement for the result.
The article continues belov this Advertisement
Spectacled Tyrants
It didn't last long before Giselle replied. She told that the photos showed the female Spectacled tyrant.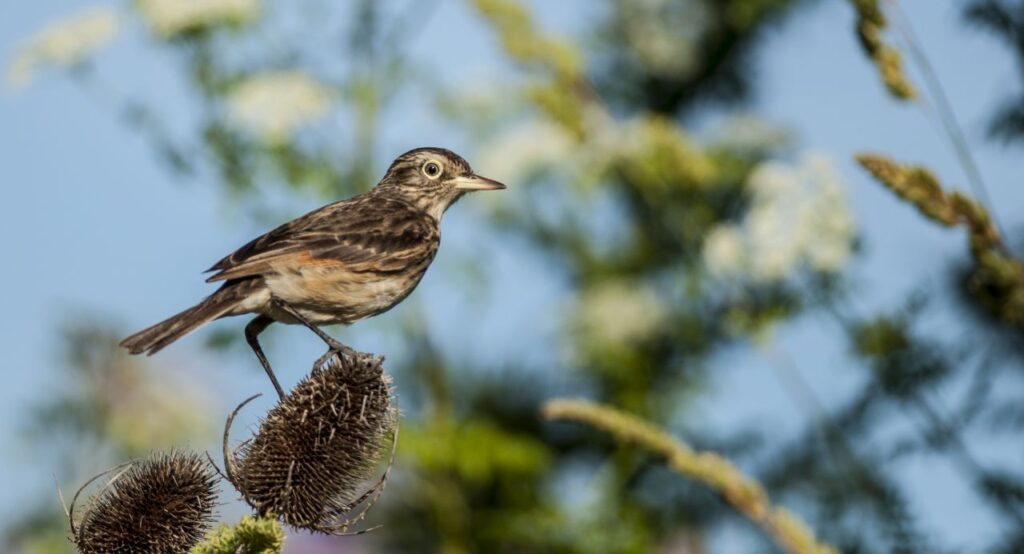 That was exactly the species we had seen! Again we checked the field guide and photos on the internet. Now we could easily see that it was females of the Spectacled Tyrant. We had seen males but they look very different. Black plumage, white in wings, white bill and a large yellowish-white eye-ring. We had not considered that it could be females, while we did not see them together with any males.
So it was not a new species to our list. On the other hand, we learned something and got that species in place.
An evening of beer, hygge, and new friends
But the best thing was that the oversight, actually meant that we got two really good friends.
Giselle heard that we were still in Salta. Therefore we were invited to go birdwatching with her and her boyfriend Facundo (the other local eBird reviewer). And the next day – the night before Global Big Day – they were first going to meet with friends for some beers and then begin Big Day searching for owls. If we would join we were very welcome.
Of course, we would like that. And that is why we met with Giselle, Facundo and some of their friends at the bar Pinta del Rey in Salta. Incidentally, an excellent place, maybe a little on the hipster side.
As the evening progressed – there were many different kinds of beers to be tasted – we could see that it had become late. If we were to get some sleep before going with on the Global Big Day with some other birders a few hours later, it was probably best to postpone the night's owling. Instead, we agreed to meet a few days later.
Postscript
You don't know what's waiting out there, but birdwatching can give you unique experiences if you're open and curious. And sometimes the unique experience comes out of the unexpected – for example, an oversight and helpful people. We got some really good friends. In the next couple of weeks, we went birding several times with Giselle and Facundo and we also stayed in their house for some days.
We didn't get much sleep the night before Global Big Day, and you can read about our day in Global Big Day 2019: Among cacti and flamingos.
A big thank you to our friend Giselle Mangini for letting us use some of her images of Spectacled Tyrant. All other photos © Bente Steffensen & Uffe Damm Andersen, unless otherwise stated.