This post is also available in: Dansk
All photos © Bente Steffensen & Uffe Damm Andersen, unless otherwise stated
The Orange Feeling – Roskilde Festival 2019
The original plan was to spend July 2 in a dry, dusty, deserted and spectacular landscape of Argentina, and experience our third total solar eclipse and not The Orange Feeling.
The landscape was dry and dusty, but here the similarity between the Andes and the central Zealand landscape stopped. A large field and an area expected to be excavated in the future becuase of the richness of gravel are just not that impressive.
We had changed our plans slightly and got home from our Latin American Timeout a little early, and now we were instead enjoying The Orange Feeling at Roskilde Festival 2019 along with approx. 100,000 other people.
And if you haven't already read about our second total solar eclipse, then you can read it here: Totality (Eclipse Day).
Warm-up days
Just like the previous years, we got our bracelet in the Warm-up days before the festival itself. During the warm-up days, the party and music take place in the camping areas. This means that there is ample opportunity to experience this part of the festival, and note that there are some advantages to getting older. You do not have to live in tents, especially not in the chaos of noise and rubbish that is the camping area. We are so privileged that we can go "home" (we had rented a cottage at Roskilde Fjord) every day and sleep. In the camping area, your night's sleep will be challenged by the constant noisy music from the many (some of them quite impressive) speakers from neighboring camps.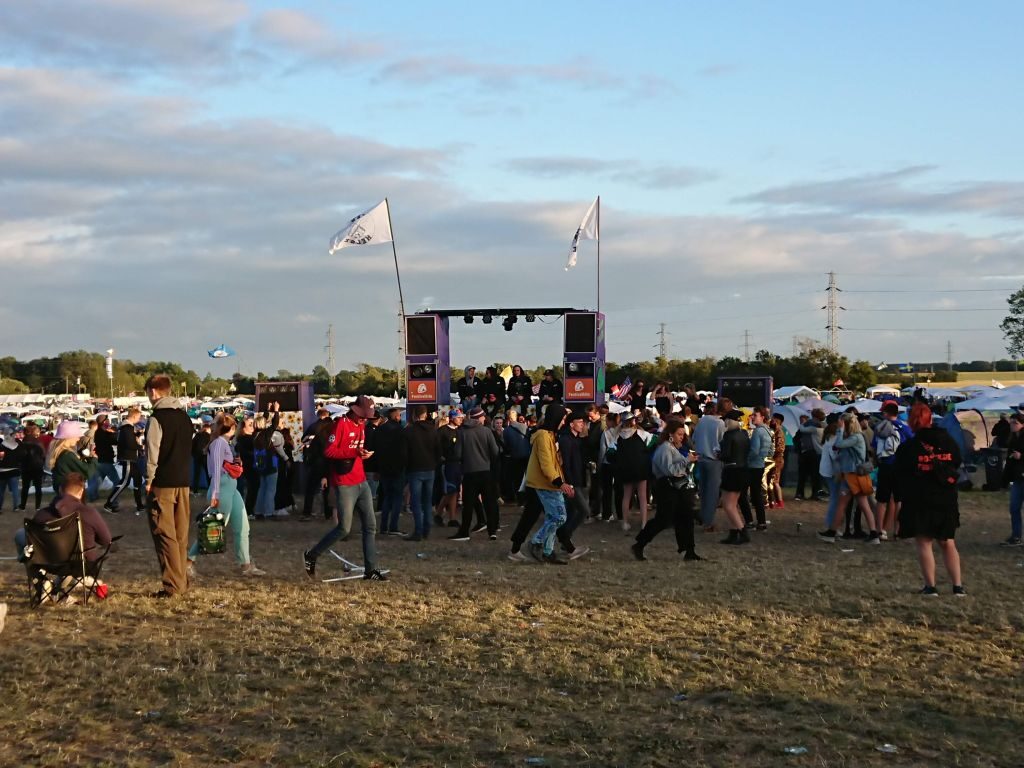 We primarily come during the warmup days to hear the new bands who have gotten the opportunity to play on one of the two scenes Rising and Countdown. This year, however, it was only a single warmup day for us, and therefore not quite as much "new" music.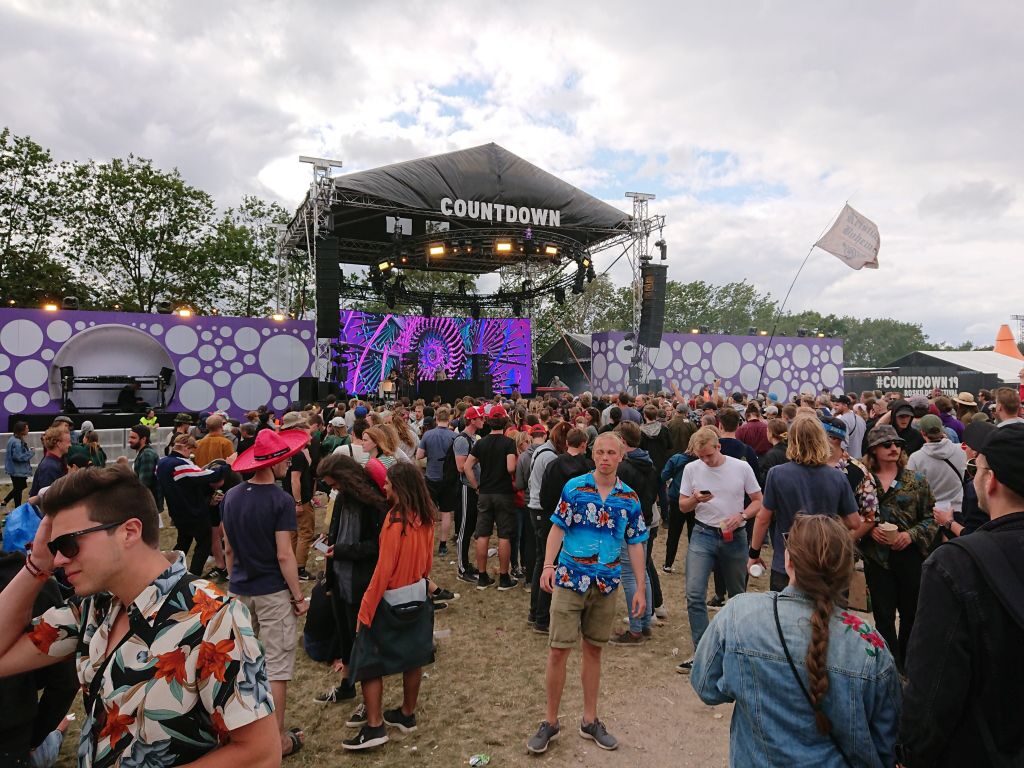 More than 180 concerts
With more than 180 concerts (including the warmup days) it is impossible to hear them all. But the abundance of music is exactly what is so great about the Roskilde Festival. We heard more concerts than there is room here to review. There are great known names and there are lesser known ones. There are good concerts, fantastic concerts and then there are concerts where you just move on to the next concert. Some artists will surprise you positively while others disappoint and there are new artists you have never heard of.
You can watch some selected highlight from this years festival at Roskilde Festivals website: Roskilde Festival 2019 Highlights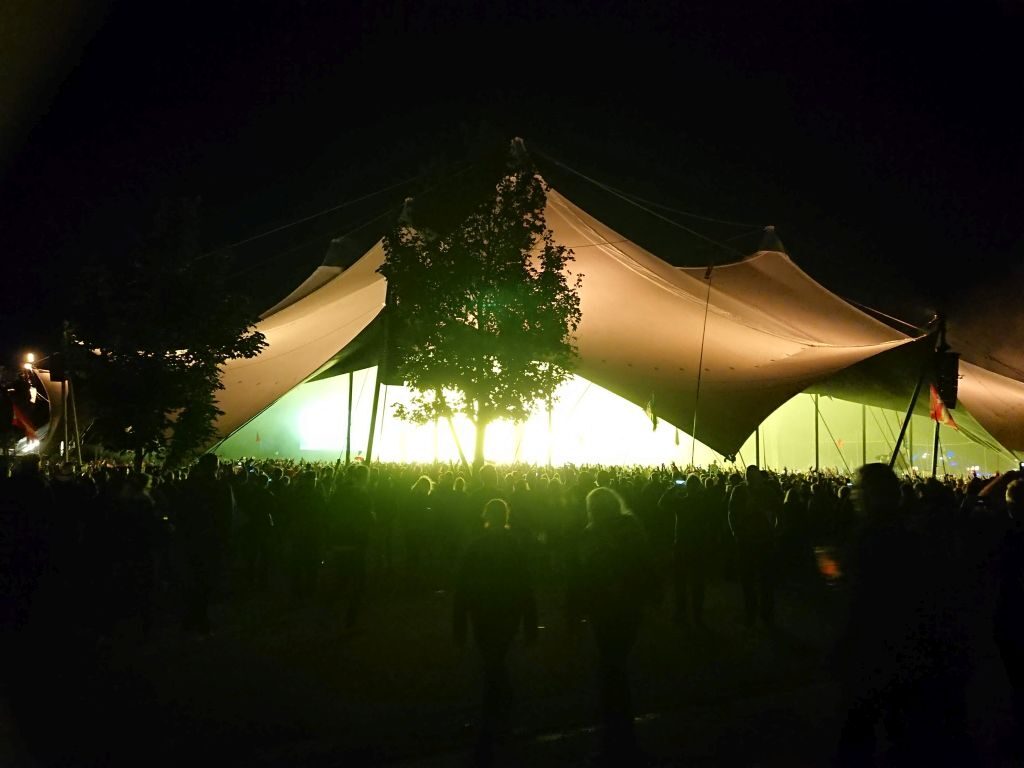 The First Day and Grey-haired People
On the first day of the Roskilde Festival, there are always people everywhere, people walking around and long queues for beer. Not in a really chaotic way, but maybe a little like when the cows come on the grass in the spring. Everybody is walking around to see where everything is and what is going on. But already on the second day, there is a completely different relaxed atmosphere.
This year, on the first day, we noticed a high proportion of gray-haired people. We concluded that it was just something we noticed in an attempt to convince ourselves that we are still not too old to be at the festival.
However, our observations were not wrong – Bob Dylan was performing Wednesday, which explained the many gray-haired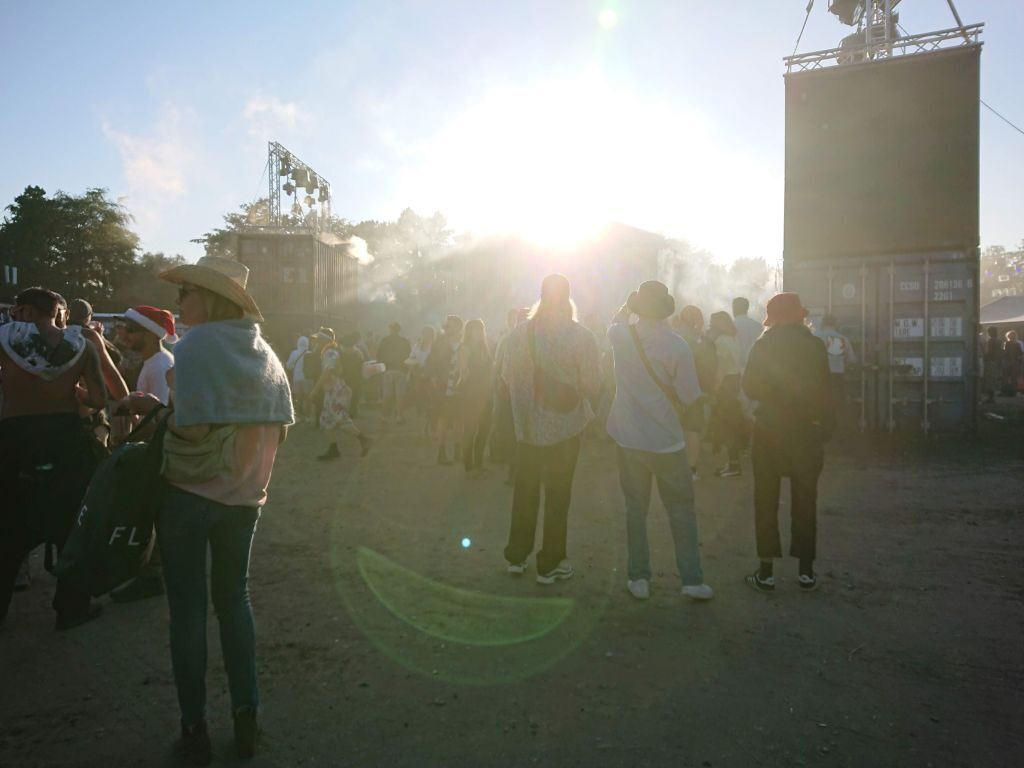 Where is Avalon?
It is a nice feeling when you are not a first-time participant, that you know where the different scenes lie, know the dirt roads and know where to find the obligatory Dixieburger. Then you feel at home at Roskilde Festival.
Of course, sometimes things are moved around a bit, but mostly it is as it has always been. But this year several changes were made! Avalon had been moved all the way to a corner far east of the Orange scene. Apollo had been moved all the way to the festival site in Avalon's old place. The move turned out to provide more challenges sound-wise for Pavilion than we have been used to. But Avalon's new location worked fine.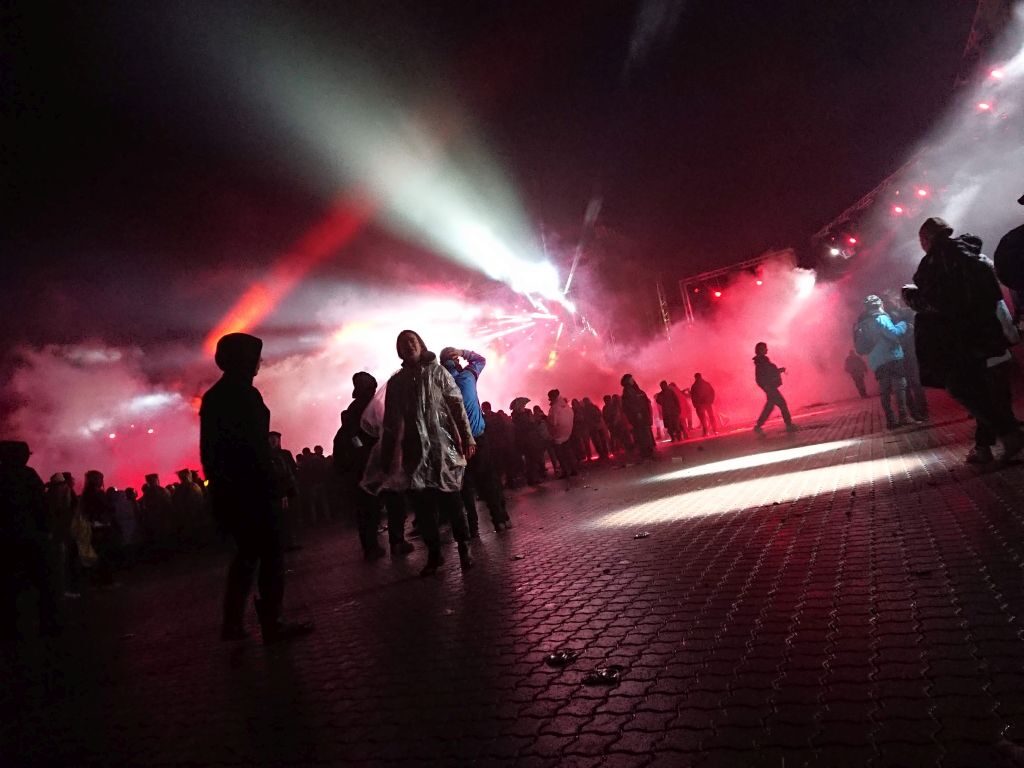 This year, they had also changed the location of the food stalls and made more areas where you could sit. In general, it felt like there was more space, it was not as crowded as it has sometimes been. I do not know if this is solely due to the way things had been moved around or if there have also been fewer tickets on sale. But the changes were good.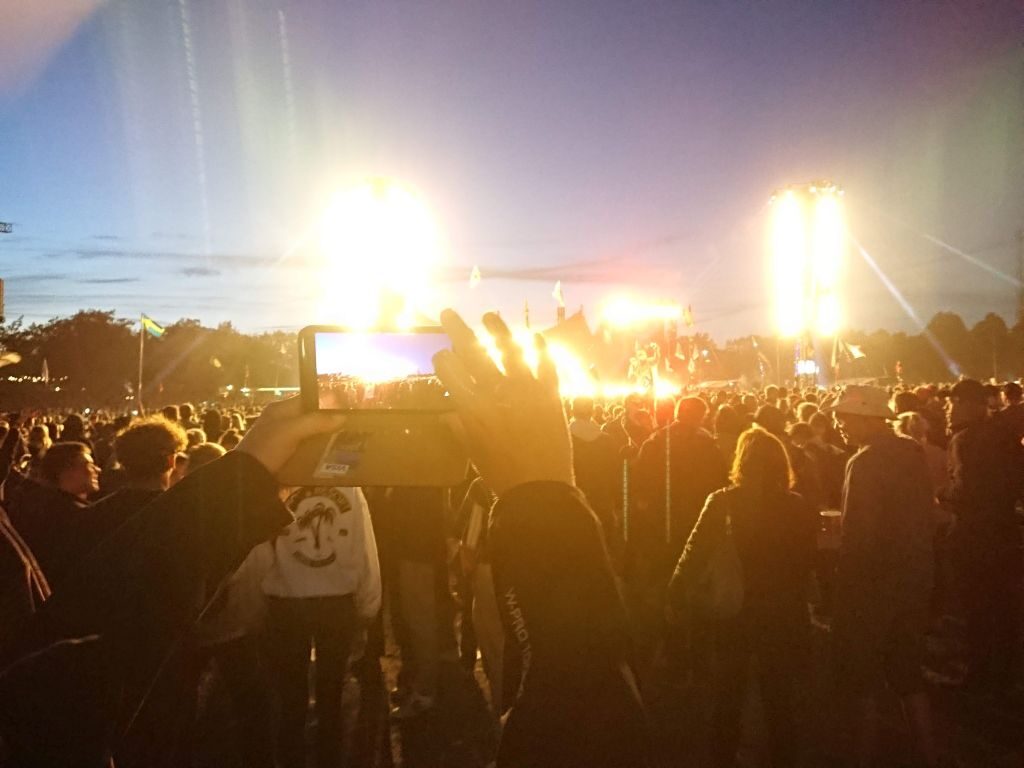 A Norwegian elf, an old airship captain and a healing concert
But the music is the main thing, and as mentioned above there isn't room to write about all of the concerts. But Norwegian AURORA who played at Apollo was definitely one of the best concerts. It was the third time we saw her. The music is good and her performance is immersive and her elf-like appearance is adorable.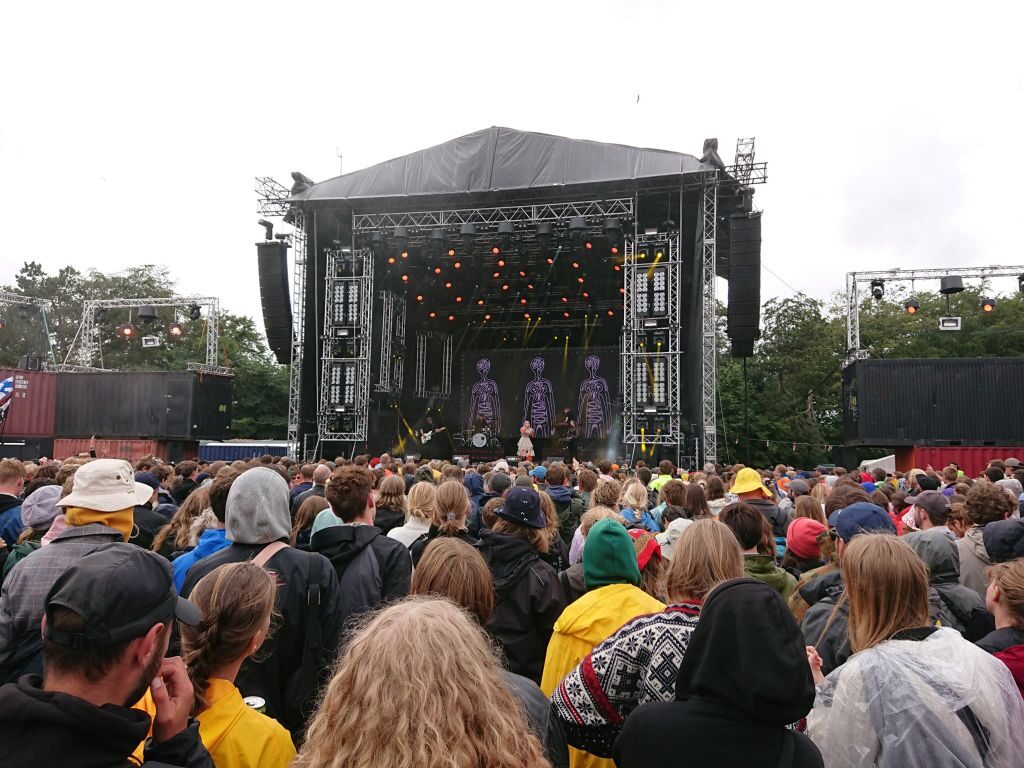 Former Led Zeppelin lead singer, Robert Plant, provided together with his band "The Sensational Space Shifters" what was probably the best concert this year. It was big and good, well done but very immersive and there is only one thing to say to other artists: Watch and learn!
And then there was The Cure, who closed Orange this year. Again a great concert with the band, who always gives long concerts. The sound was great and Robert Smith sounds like Robert Smith. The concert ended with a regret from Robert Smith that they would now play a pop set of The Cure songs. However, it was received with great enthusiasm from the audience – old and new fans.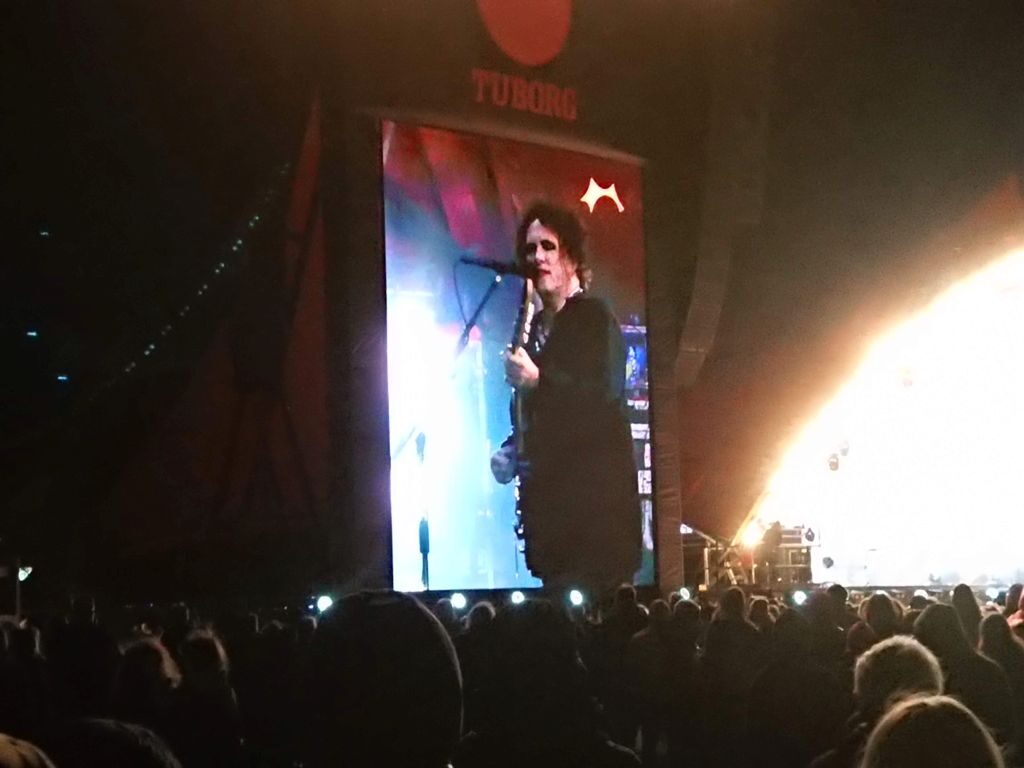 Is the flute the new black?
Then there were two concerts which surprised us, one perhaps not so much for the music itself, but more for the show and the attitude. It was the American rapper Lizzo who created a party at Apollo. Lizzo demanded that we all love ourselves! And with the weight she could put behind the words, I think everyone felt a little more beautiful and ready to do anything after the concert.
At Gloria, it was the Brazilian rapper Tássia Reis who created a party for a very enthusiastic audience. This was Tássia Reis' first concert in Europe (according to herself) and she was almost overwhelmed by the audience's response. It must be said that the music was clearly better than Lizzo's.
But one thing the two rappers had in common was to include flutes (western concert flute!) on some of the tracks – are flutes and whistles the new black? Even Robert Smith played on flute …?!
A disappointing Swede
Lastly, we have to mention one of the disappointments. We had actually looked forward to hearing Robyn appearing on Orange. But the performance was rigid and distant. After about half an hour she left the scene for a wardrobe change, she left the scene to some dancer. In something that felt like 5-10 long minutes, the concert died completely. That thing about wardrobe change doesn't work! It was too much, too boring and too late so we went home.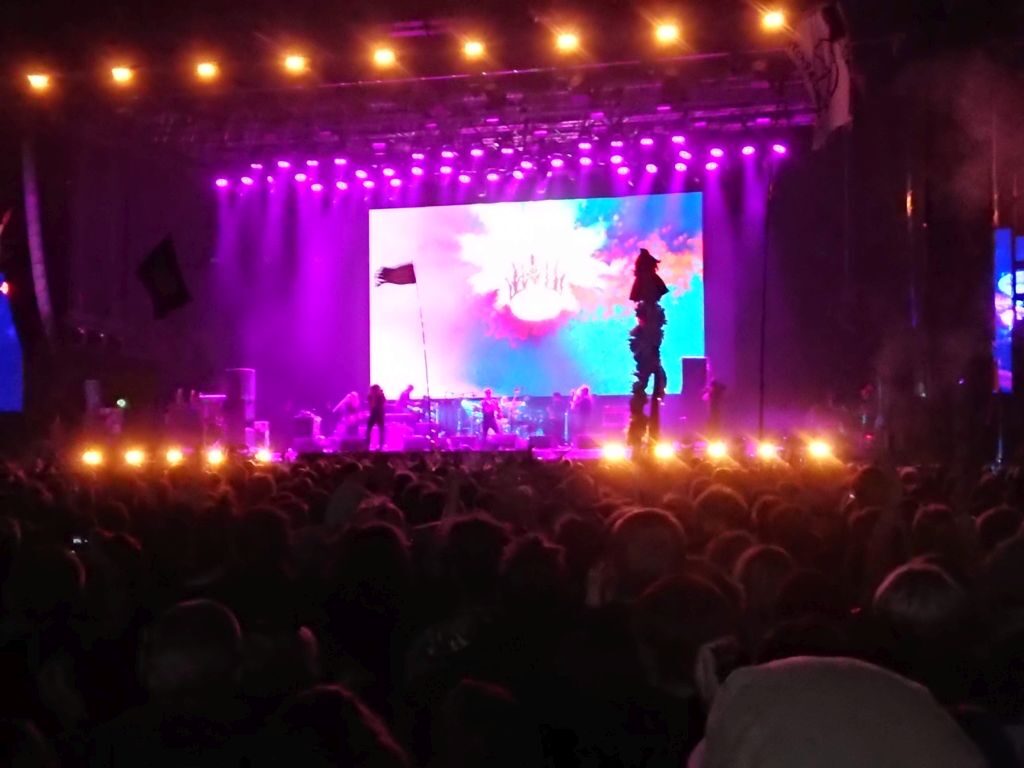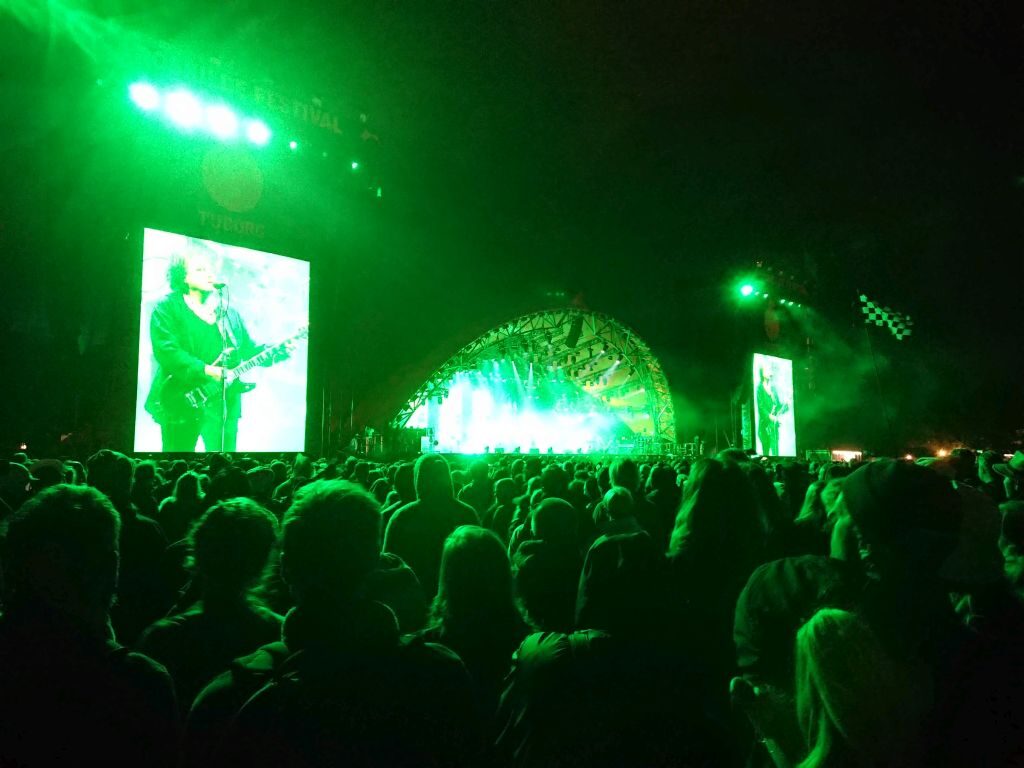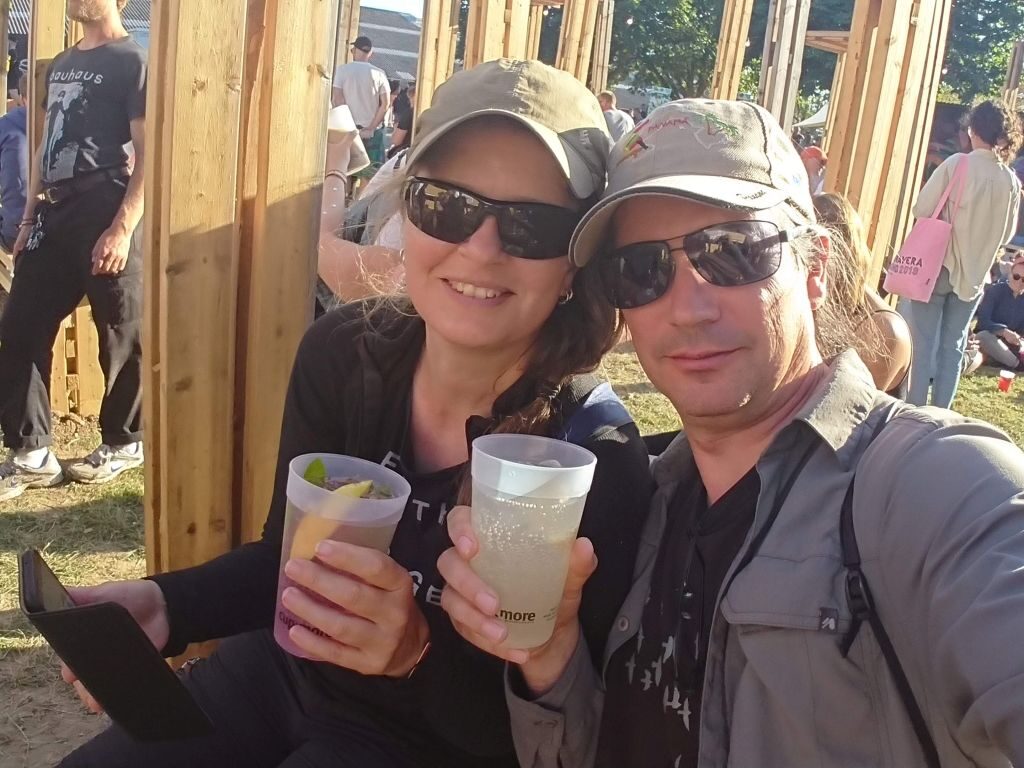 All photos © Bente Steffensen & Uffe Damm Andersen, unless otherwise stated.